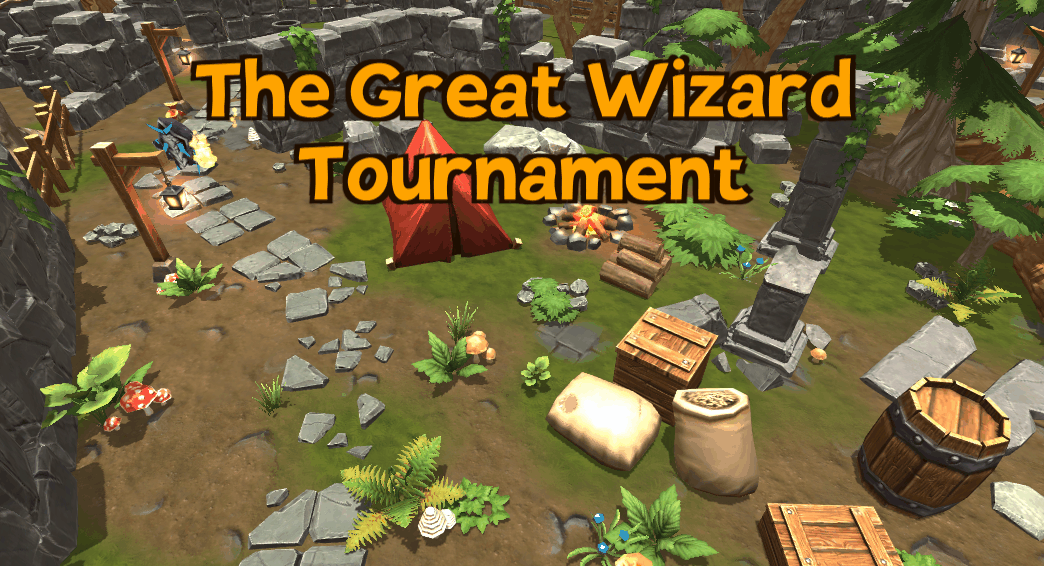 The Great Wizard Tournament
Big UI Improvment on the lobby phase
---
This update is about the big improvment done on the UI of our game. Until now the design was totally secondary for us, and the gameplay was the most important for us. But since we decided to publish our game here, we decided that "The Great Wizards Tournament" desserved better design and UI.

So here we are, a full new page for the menu, and a redesign of the lobby part, making the game acceptable for the moment. Nothing is definitive, and everything needs change, but at least no one can deny that it is better than before !
All is available and playable for free !

Files
The Great Wizards Tournament.zip
22 MB
Dec 31, 2018
Get The Great Wizard Tournament