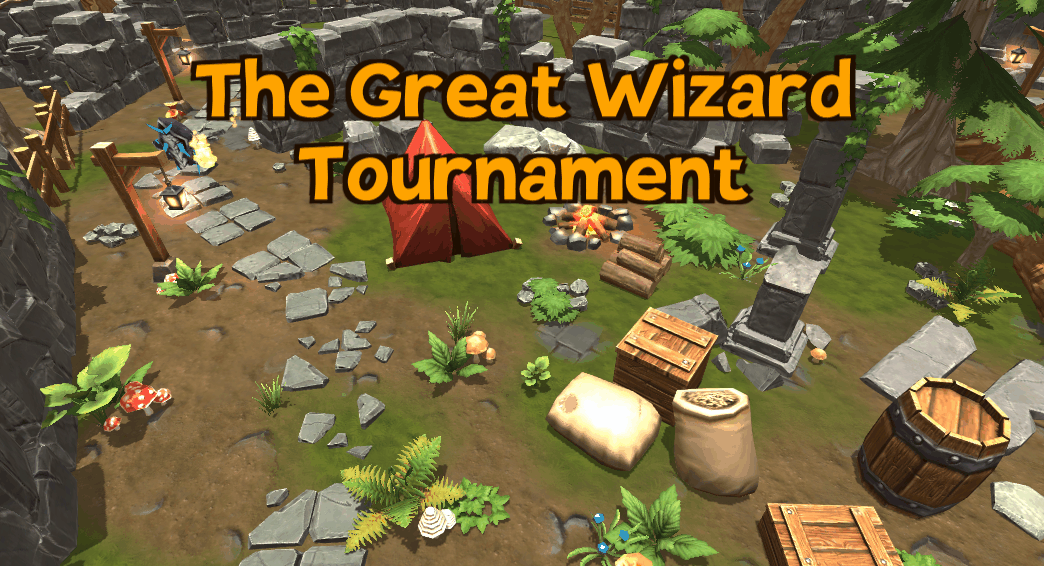 The Great Wizard Tournament
The Great Wizards Tournament 0.5
---
Hi Wizards,
Here are the news of this patch 0.5 .
2 new spells added ( from the most upvotes of the community)

Flash : instanately teleport the player to a close position, making him possible to go through wall.
Amber Wall : Raise an amber wall that acts exactly like a wall, but if someone is trapped in the wall when it is getting raised, he will be frozen --> no movement, no spell casting, but also not taking any damage.

Bug corrections

Correction of a leaving action in the lobby phase that was resulting into a bad loading of the game. you can now cancel your game, or leave in the middle of seletion without breaking everything.
Not lot of news integrated in game, but we are working on lot of big things that will be soon available ( a new menu all in 3D, an account manager to make ranking possible, a wizard customisation page).

Don't hesitate for next week to vote for the news spells here: https://docs.google.com/forms/d/e/1FAIpQLSdlT2vOaiFvvdd7MIVdYbaHF8XOELSEBeExQUx0hj5qP42xsg/viewform?usp=sf_link as last week, we will integrated at least one but probably two).

Have a good week-end and see you in the tournament !

Files
The Great Wizards Tournament.zip
62 MB
Feb 08, 2019
TheGreatWizardsTournamentMac.zip
62 MB
Feb 08, 2019
TheGreatWizardTournamentLinux.zip
62 MB
Feb 08, 2019
Get The Great Wizard Tournament