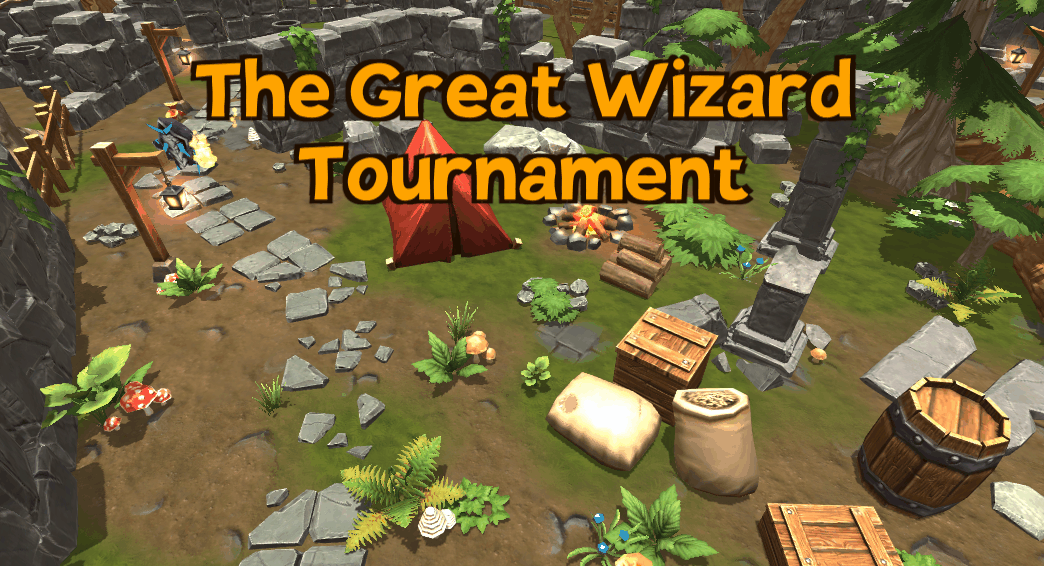 The Great Wizard Tournament
Dear wizards, I, the Grand Master of Wizardry, am proud to announce a new update!

We, at the Grand Palace of Great Wizardry, are working hard to make this tournament more and more challenging!

I'm sure you wizards want to know what you will be able to play with in this new update :
- A "Healing Seed" : With this growing seed you will be able to heal your allies and yourself in a zone. Be careful, because if an enemy steps on it, you lose its blossom! Keep most of your stacks by taking it back (player who landed it has to step on it) when you see a destructor of the nature coming to close!
- A "Spiky Turtle Shields" : You're low on health because someone is rushing you, making him stop by raising your Spiky Turtle Shields. You will deal a small amount of damage around you and will receive a great shield but you will also be slowed for the duration of the spell.

- The "Sawblades" : Before, you could rush on opponents without taking care of being hit because this spell had a shield... Now, be careful with this sharp glass canon! You will deal more damage than previously but you will not be getting any shield!
We also worked on some visual updates :
- A new "Main Menu"
- new Spell Icons

And there are some more cool updates likes :
- We added a "Play of the Game" on the scoreboard at the end of a game.
- We added some menu musics to make you feel like fighting!
- We also changed the in-game music with something more... punchy!

Files
The Great Wizards Tournament32.zip
71 MB
Mar 08, 2019
TheGreatWizardsTournamentLinux.zip
86 MB
Mar 08, 2019
TheGreatWizardsTournamentMac.zip
74 MB
Mar 08, 2019
The Great Wizards Tournament.zip
74 MB
Mar 08, 2019
Get The Great Wizard Tournament