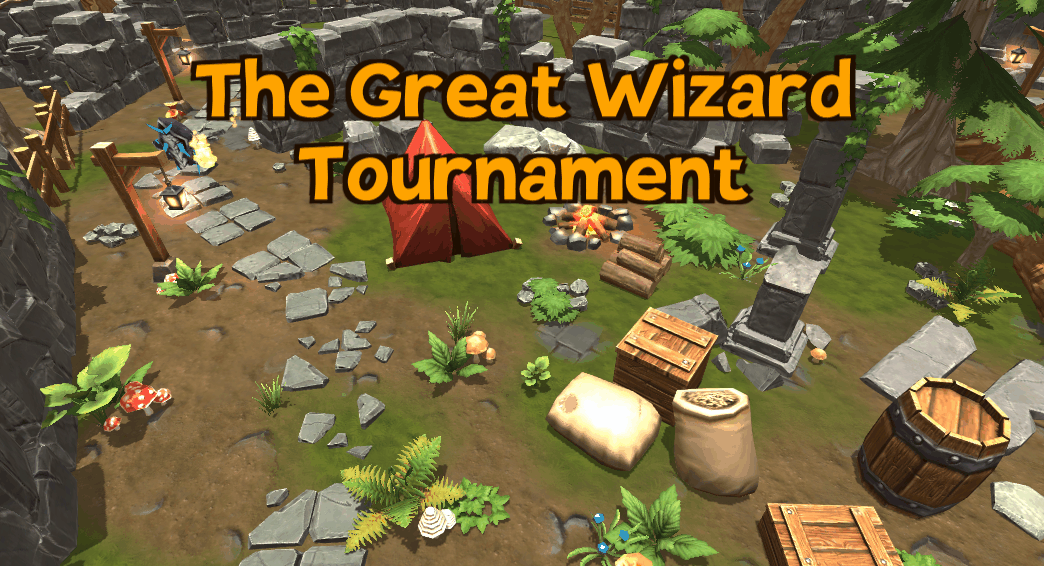 The Great Wizard Tournament
The Great Wizards Tournament 0.4
---
Hi everyone !
The Great Wizards Tournament 0.4 is out today ! Here is the news of this week :
2 new spells added

Shield Mirror : Summons a big shield protecting you, and reflect every projectiles hitting this shield.
Shield Converter : Absorb all the shield of a player (friendly or ennemy) and convert it in a heal for you or one of your ally.
New map

If only few player in the game, the tournament will happen in a new map, smaller a lot than other one to make fights more dynamic
Rework of previous spells

Anti projectiles zone
Meteor
Snowball

2 new wizards to play with

A wood wizard
A woman wizard
Until the wizard customisaiton is done, these wizards are choosable by a combination on the axe, rind and boot pictures on the lobby page
For the next update, we decided to ask you about what spells to add, we wrote a list of ideas and just choose which ones you would like in the game for next friday : here !
Don't hesitate to download the game, and have fun !

Files
The Great Wizards Tournament.zip
62 MB
Feb 01, 2019
TheGreatWizardTournamentLinux.zip
62 MB
Feb 01, 2019
TheGreatWizardsTournamentMac.zip
62 MB
Feb 01, 2019
Get The Great Wizard Tournament