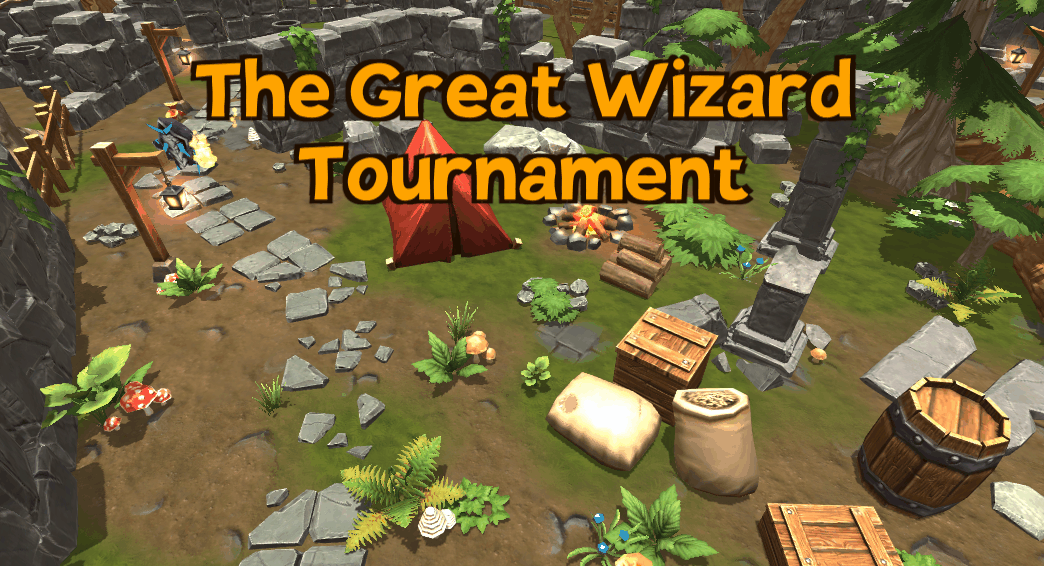 The Great Wizard Tournament
The Great Wizards Tournament 0.6
---
Hi Wizards !
Here is the patch notes of the 0.6 :
The followBall:
Thow a ball of energetic that will follow your cursor and makes big damage to the first target you touch.
But be careful, breaking the link of focus by hitting an obstacle or making the follow ball catch your cursor will make you lose hp and makes you silent for a short time.
The Boomerang: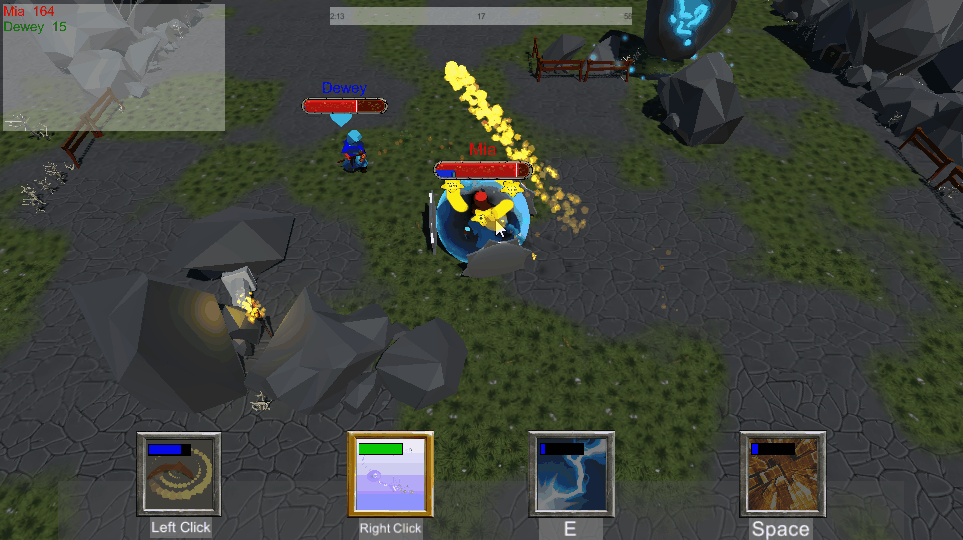 Thow a Boomerang in the targeted direction, it will give damage to any ennemy on his way, then after a distance, the boomerang will come back.
If you can catch your boomerang, you can directly throw it again !
Creation of a statistics page at the end of the game (so you can compare with your adversaries and laugh at them !)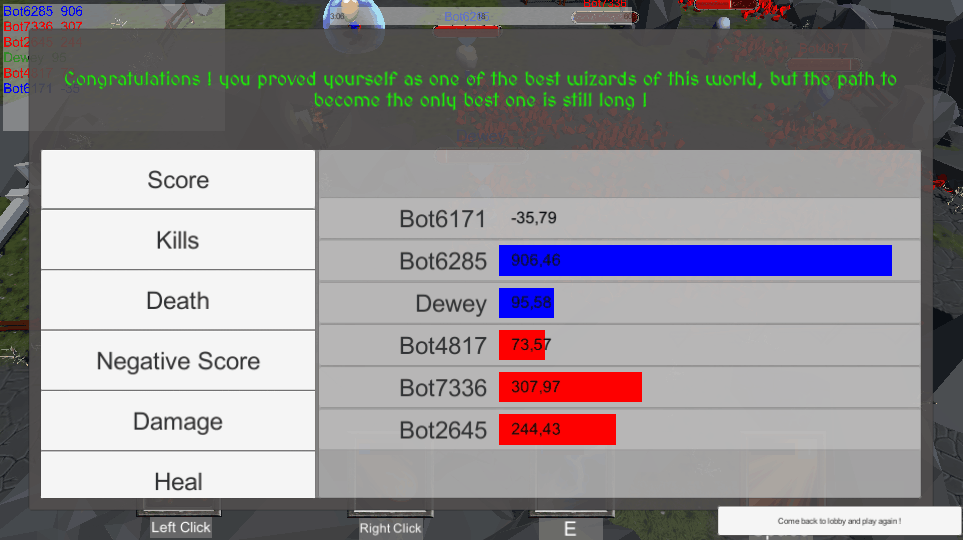 Files
TheGreatWizardTournamentLinux.zip
63 MB
Feb 15, 2019
TheGreatWizardsTournamentMac.zip
63 MB
Feb 15, 2019
The Great Wizards Tournament.zip
63 MB
Feb 15, 2019
Get The Great Wizard Tournament