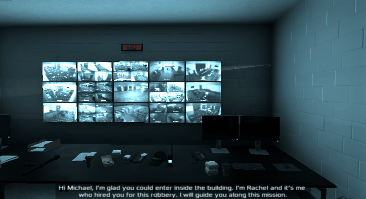 Unreal Robbery
A downloadable game for Windows
This game has been made for the Adventure Jam #103.
WARNING: This video may potentially trigger seizures for people with photosensitive epilepsy. Viewer discretion is advised.
You wake up in a security room in an office building. You don't remember anything.


A voice starts to talk to you and tell you got hired for a robbery. The voice will guide you along this adventure.



Unzip the file.
Launch "Unreal Robbery.exe", a window will appear where you can choose the quality and the resolution. I advice you to play in Ultra (lower settings has some lights problem..), so if your computer is not powerful enough, lower the resolution first and then the quality.

WASD or ZQSD for moving (both working)
E to do action

F for zooming

Mouse wheel to choose your answer

Space to confirm your answer

Credits:
3D environnement purchased here: https://assetstore.unity.com/packages/3d/environments/urban/qa-office-and-securi...
Sounds effects and background music: free right sounds on freesound.org.

Download
Click download now to get access to the following files:
Comments
Log in with itch.io to leave a comment.
I fell off the elevator and this keeps happening to me. Am I doing something wrong?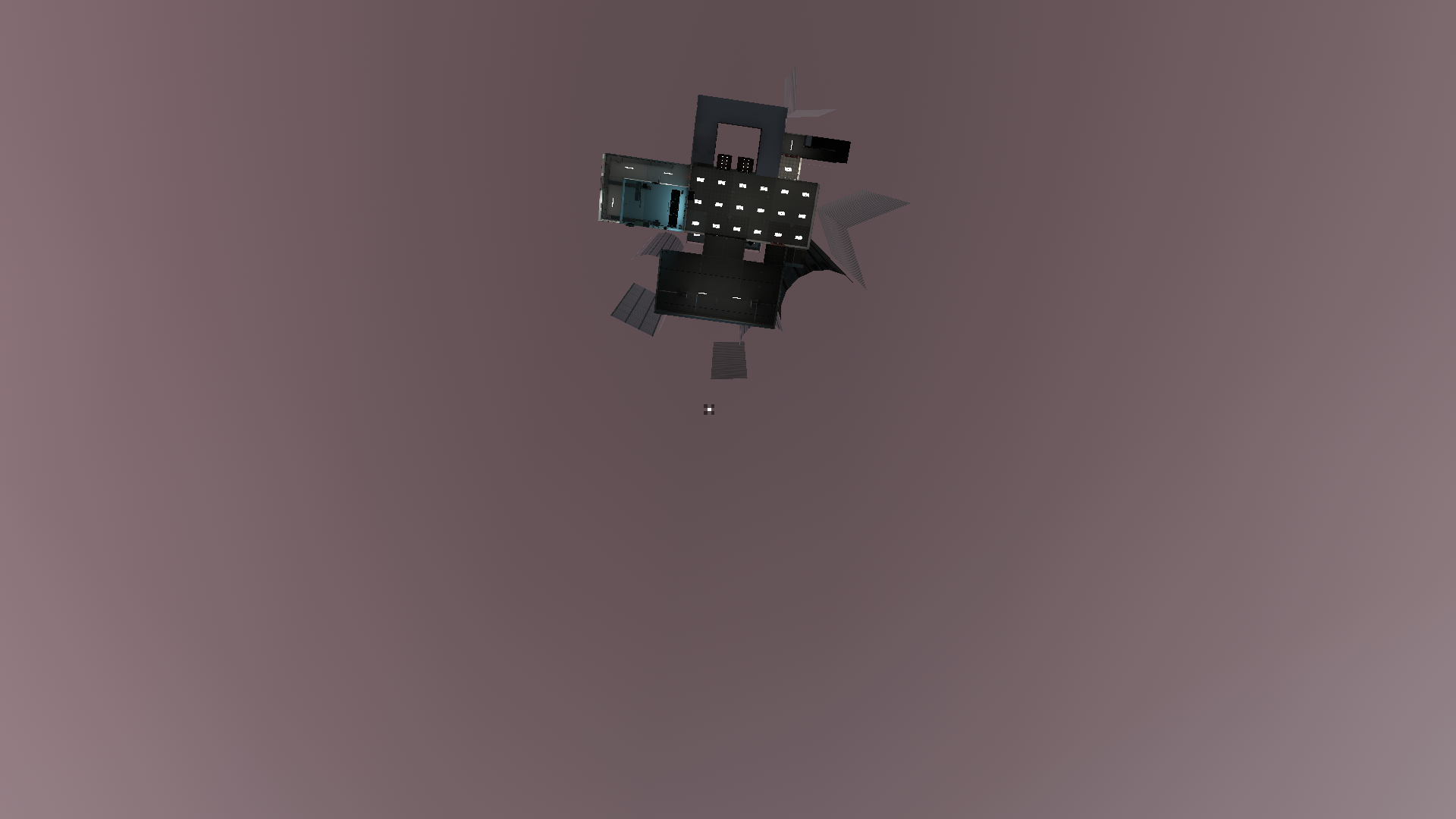 hahahaha that's not normal at all !

When did you fell off ? Directly when you come inside ? or after a while ? You could make it go or you fell before ?

If anyone got this bug, please, tell me how it happened, so I can try to fix it, that's a major bug..

I entered the code to the elevator and walked backwarts, I guess the wall glitched because I walked right trough it. I'm sure it's just a little glitch that doesn't happen often, but I hope you'll be able to fix it!
Thanks for the reply, I tried to investigate about a collider problem, and what you say looks like this.
I published a new version where I changed the walls. I hope it will fix the bug. I tried to do same as you said, and no problem.