Magic Vs Science
Magic Vs Science was made for the Dreamhack summer jam. It is a multiplayer game where a magician and a scientist will fight ! The magician should write some magical spell to create units to fight for him, while the scientists should do maths to create robots !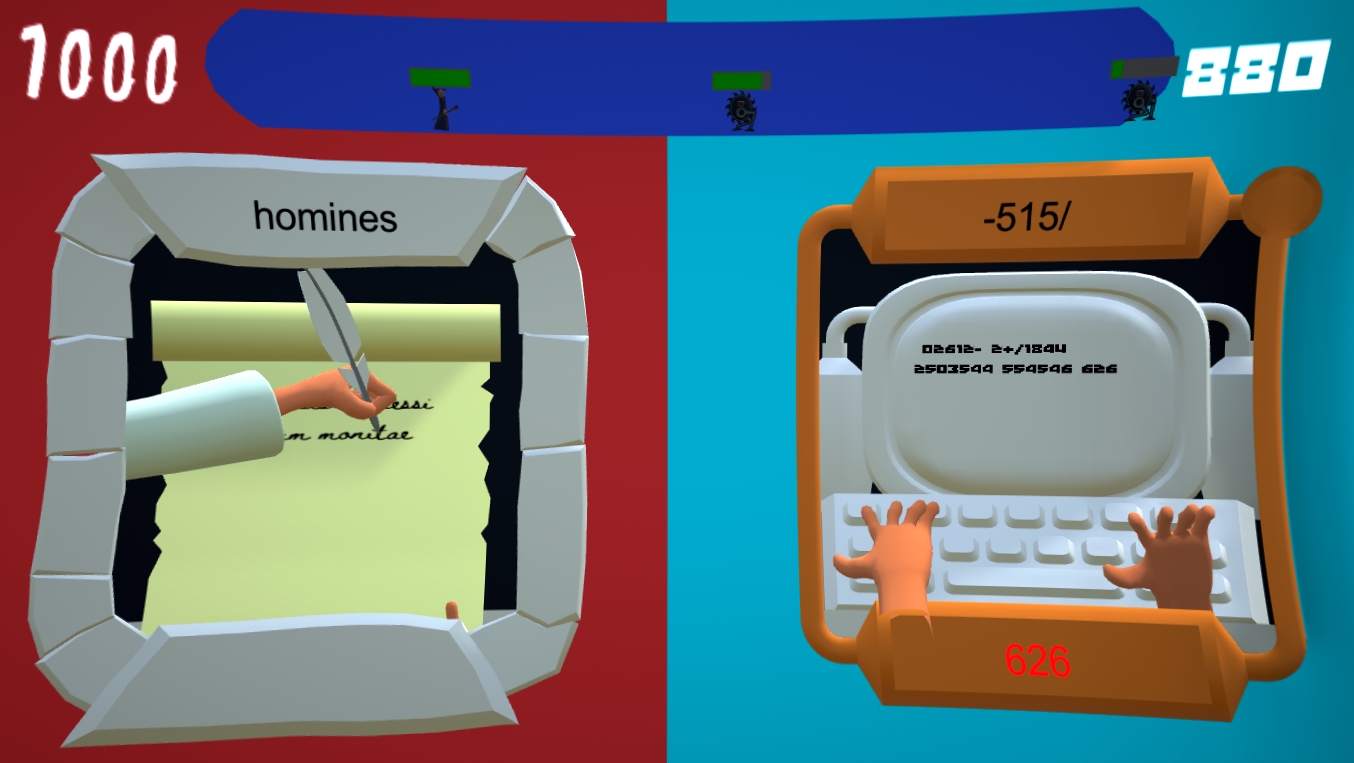 How to play:
You will need a friend to play with and a keyboard with keypad.
The magician should be at left of keyboard and will have to copy with letters key the text.
The scientist will be at right and will use the keypad part to copy the math formulas.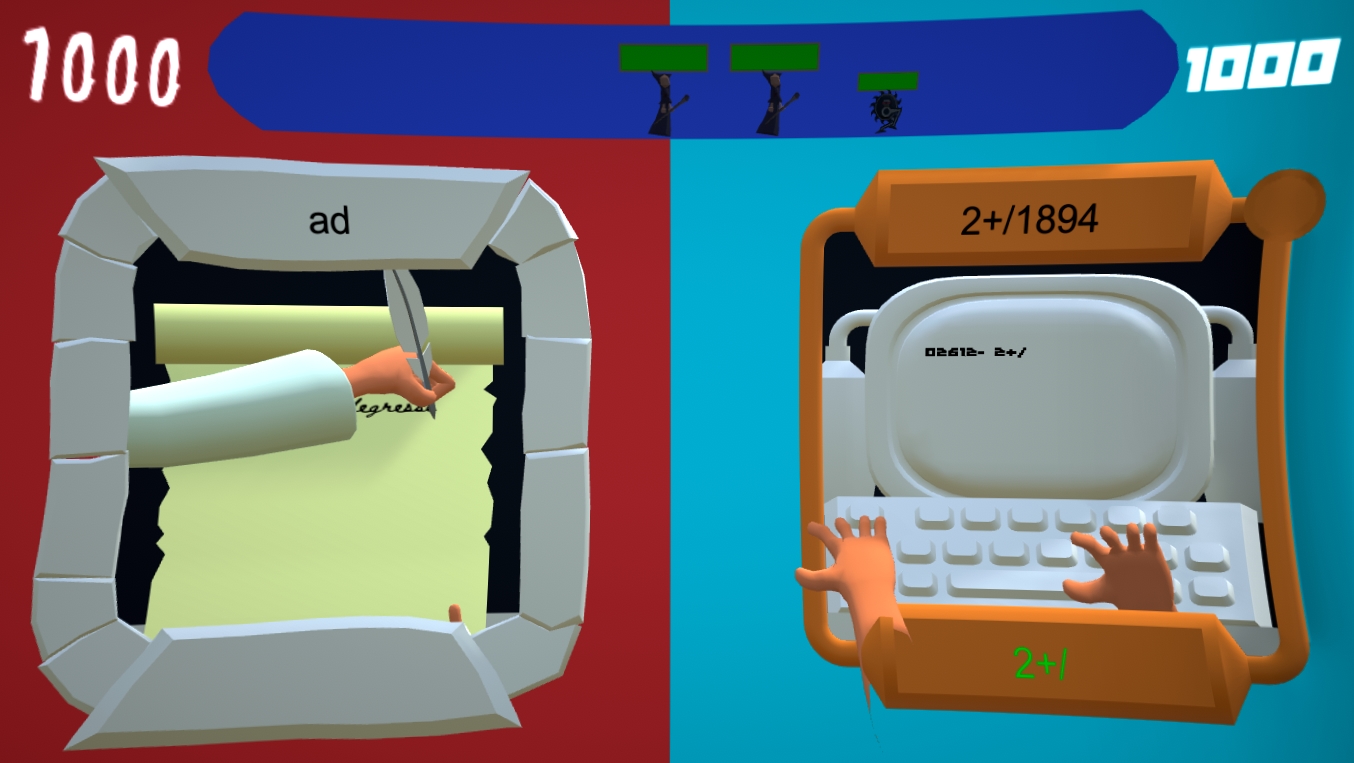 We got quite quickly the ideas, but unfortunately this week was too busy for us to do all we wished.. Globally we started 6 hours before end of the jam, so we just implemented the core game but not at all all we thought about it.. So i'm sorry but there is no any music or any effect, just the core gameplay part..
We will keep working on this game, so here are the features we want to add:
- bot developmment (to make people alone be able to play)
- more units (at least 3 for each)
- a combo system when a player copied fastly without mistake
- a malus system, if a player writes something special, malus will be send to other one (text will be inverted, blurred, or anything else that can annoy him)
- an online multiplayer support (the player chose if he wants to play on the magic or on the science side, and an adversary will be find)
Download
Click download now to get access to the following files: