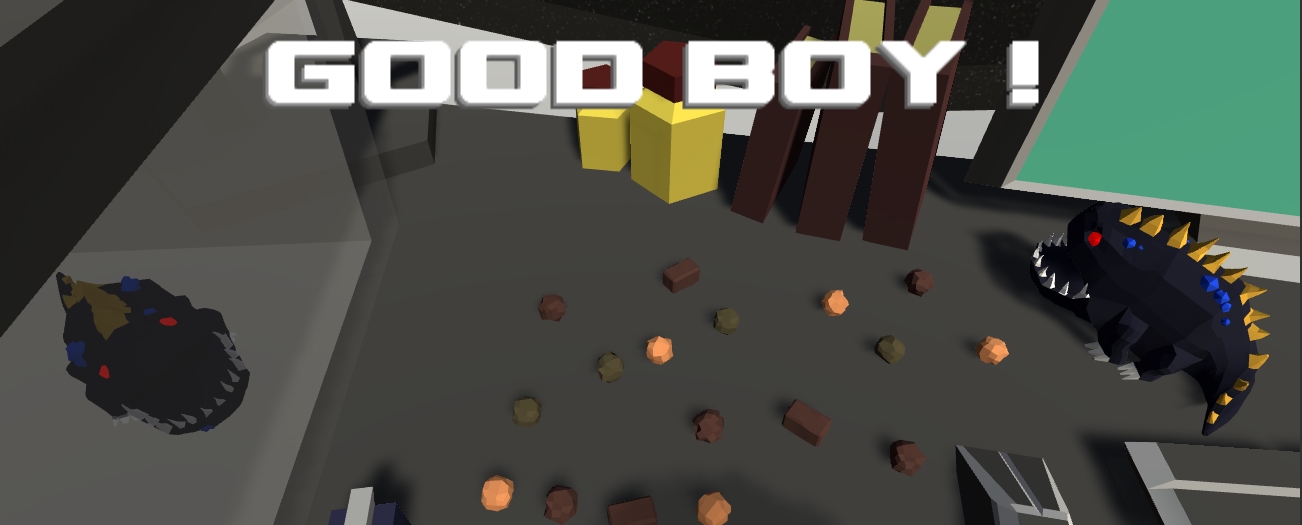 Good Boy !
A downloadable game for Windows
Sarah : "Ohhhh, what a cute baby boy! This monster is so cuuuute!"
Oliver :"Look at him he is eating is snacks"
S : "Ohhh, he seems to like them very much..."
O : "Wait, did it just eat the pen? And the screwdiver?"
S : "Oh My God! What are we supposed to do?! He's eating the computer by now! AHHHHHHHHH!"
O : "HEEEEEEEEEEEEELP!"

Creature : "Bluurp..."

INPUTS (suit them to your desire in the "Input" window in the game launcher) :
ArrowKeys/WASD : Move (That's all!)
Music by Eric Matyas : www.soundimage.org
UPDATE 09/05 version 1.01

We did some changes at the last moment of the jam that totally ruined all the balance of the game, and also the game because it became random and without any fun.. For long time we wanted to just accept our mistakes and no update until end of jam ratings to not feel we cheated. But it really broke the game, so here is an update, rebalancing the game as it should have been after the jam.
Download
Click download now to get access to the following files: