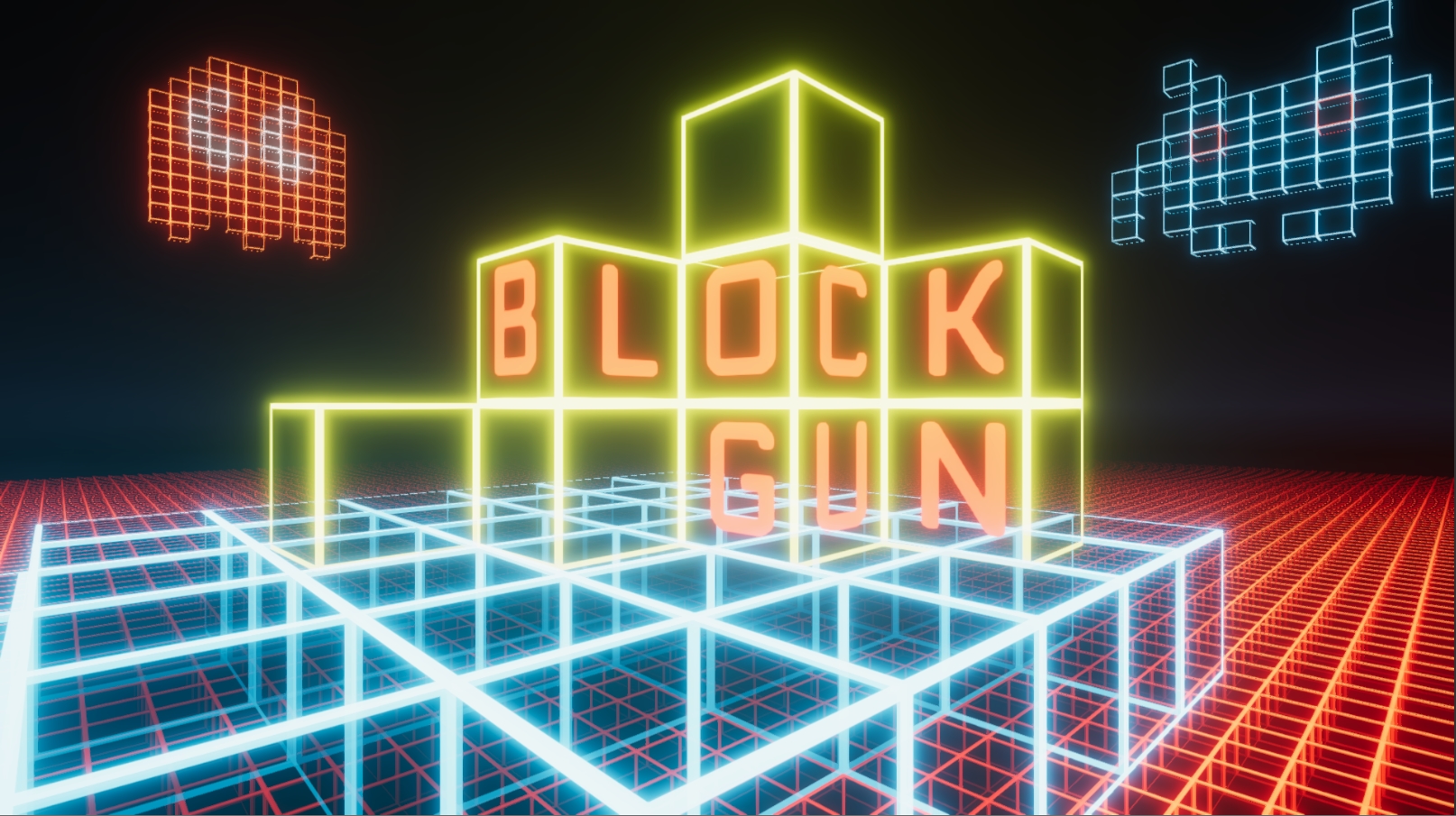 Block Gun
Block Gun

Ce jeu a été réalisé pour la Video Games Lab 2021 qui avait comme thème Arcade.
/!\ La version WebGL est moins jolie graphiquement et peut avoir des lenteurs, alors si possible veuillez tester la version Desktop. /!\

Le jeu contient 12 niveaux, nous aurions souhaité en faire plus, mais malheuresement le temps nous a manqué, donc toutes les mécaniques imaginées n'ont pas pu être être exploité.

Note : Il semblerait y avoir un bug au niveau 3, qui peut vous faire tomber d'une plateforme.. Avec un peu d'obstination, ça doit passer, mais c'est frustrant, désolé..

Controles (mappables en jeu possible)

Déplacement : ZQSD

Saut: Espace
Tir: clic gauche

Restart : R
Menu : M
----------------------------------------------------------------------------------------------------

This game was made for the Video Games Lab 2021 where the theme was Arcade.
/!\ The WebGL version has less good graphics and can be slower, so if possible, please try the desktop version. /!\
The game is made of 12 levels, we wished to do more, but unfortunately, due to the lack of time, we couldn't create level for all the mechanics we thought about.
Note : It looks like there is a bug at the level 3 where you may fall from a plateform.. If you keep trying, it should work, but it is annoying, sorry..

Controls (mappable in-game)

Moving: ZQSD
Saut: Space
Shoot : Left click
Restart: R
Menu : M
Credits:

Download
Click download now to get access to the following files: